Rehabilite (2016-2018) Interreg Sudoe Program
The supportive Transnational Platform Rehabilite, to funding energy renovation aims to identify and boost successful financial instruments which allow to break down energy renovation funding barriers and so to encourage financing both on private hosting and on public building.
Designation: Rehabilite. Transnational platform to support energy renovation financing.
Project: Belonging to the European Union Interreg VB Sudoe of the European Regional Development Fund (ERDF).
Project Identification: SOE1/P3/E0294.
Duration: 30 months, since July 2016 until December 2018. Extended until 30th June 2019!
Budget: 1.581.933,33 € (1.186.450,00 €, co-financed with ERDF funds, through Poctefa).
Coordinator of the Project: Agencia Extremeña de la Energía -Agenex- (Spain).
Partners: Fundación Laboral de la Construcción (Spain), Navarra de Suelo y Vivienda -Nasuvinsa- (Spain), Dirección General de Energía y Actividad Industrial y Minera del Gobierno de la Región de Murcia (Spain), Comunidade Intermunicipal do Tâmega e Sousa (Portugal), Lisboa E-Nova/Agencia de Energia e Ambiente do Lisboa (Portugal), Ecole d'Ingénieurs en Génie des Systèmes Industriels -EIGSI- (France), Pôle Creahd (France) and Communauté d'Agglomeration Grand Angouleme (France).
Website: http://rehabilite.eu/en/
Social networks of Rehabilite:
The Rehabilite Project intends to become a Transnational Platform to Support Energy Renovation Financing, through which successful financial instruments be identified and capitalized which allow to break down investment barrier in energy renovation and so encourage and launch both private hosting and public building.
In the Interreg VB Sudoe -consisted of all Spanish Autonomous Communities (except Canary Islands), the six Southwest French regions, the continental regions from Portugal, United Kingdom (Gibraltar) and the Principality of Andorra-, and in the Rehabilite regions –Spain, France and Portugal-, energy renovation does not have enough economic support to be developed dynamically, although they do exist technical successful guarantees of this type of building.
The project intends to modify support policies for energy renovation, in such a way that they include innovative financial instruments and prove viability of new policies through pilot actions.
Development of four products
Throughout the Rehabilite Project, four main products will be developed addressed to administration, to enterprises and to financial sector. Specifically: a Transnational Platform to Support Renovation Financing: five ex-ante studies and a financial instrument structure in renovation with investment securities between the 30 and 80 million euros; a Sudoe methodology for the design of innovative financial instruments; and seven pilot actions to energy efficiency improvement in buildings with the support of financial instruments.
The proposed instruments will unify local and regional strategies with national funds and other ERDF programs, or even other proper funds, for instance, from the European Investment Bank or from the Juncker Plan.
The Rehabilite web platform, which will be available in Spanish, English, French, and Portuguese will integrate all the services, including information about the project, advisory service, online training and a database.
This project is co-financed by the European Regional Development Fund (ERDF) of the European Union through the Interreg VB Sudoe Program.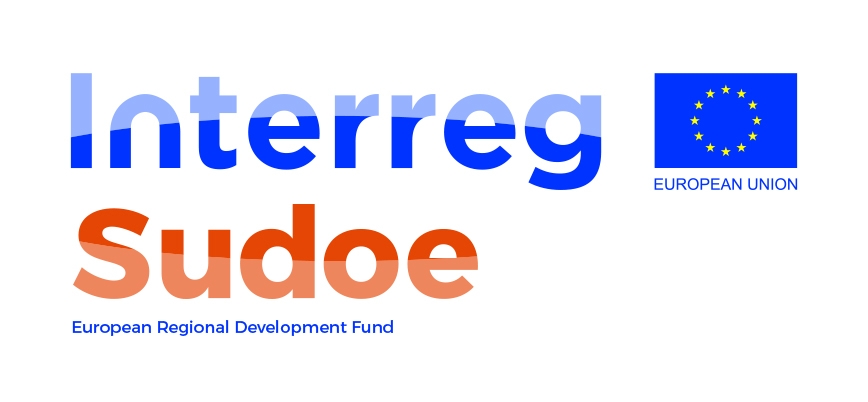 The opinions expressed are solely those of the Beneficiary and, consequently, do not represent the official opinion of the management bodies of the Program.